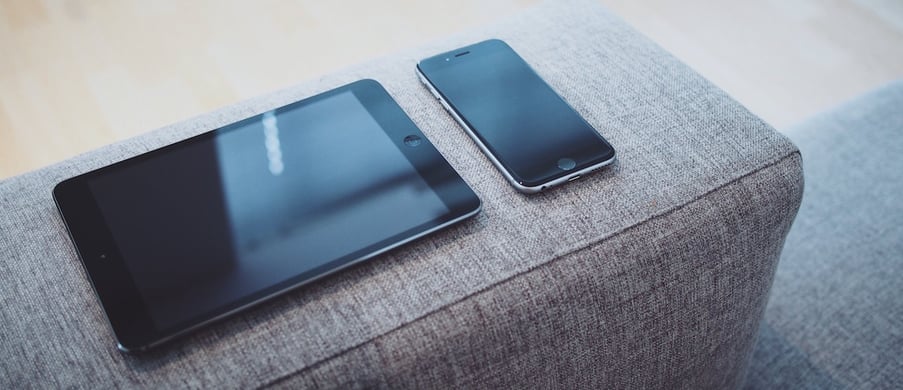 The demand for innovative technology is higher than ever — from both a buyer and seller standpoint.
Consumers want convenience, and businesses want efficiency. That demand permeates nearly every modern industry, health care included — which is why telehealth is becoming an increasingly attractive care delivery option for patients and practitioners alike.
But, to effectively leverage the multitude of telehealth technologies available, you've got to know what's out there — and how each type of telemedicine application fits into the overall healthcare picture.
Here are the four main types of telemedicine providers, adapted from this Center for Connected Health Policy (CCHP) resource:
1) Live Interactive Video
These telemedicine providers offer the closest substitute to a real-life visit with a medical professional. Such platforms facilitate a two-way interaction between patient and practitioner, allowing people to seek evaluation and treatment for certain types of conditions without leaving the comfort of their homes.
There are a couple of main subsets of live telehealth applications:
1) Those that connect patients with one of several practitioners who may or may not have any history with those patients, and 2) those that connect patients with their own doctors (eVisit, for example).
2) Store-and-Forward Transmission
This type of technology securely transmits a patient's pre-recorded health history — including video, photo, and diagnostic imaging files — to a healthcare practitioner (often a specialist), who "uses the information to evaluate the case or render a service outside of a real-time or live interaction," explains the CCHP. The practitioner can then advise on treatment outside of real time.
Primary care physicians and nurse practitioners who see patients in rural, geographically isolated locations often use store-and-forward technology to help their patients obtain the specialist care they need but cannot realistically access via a more traditional mode of care delivery.
3) Remote Patient Monitoring (RPM)
RPM services collect patient data in one location and then electronically transfer it to healthcare providers in other locations.
This is especially useful for hospitals that are trying to reduce readmission rates — something that has become a huge priority for large health systems in the wake of the Hospital Readmission Reduction Program. It is already commonplace in transitional and long-term care facilities, including skilled nursing facilities (SNFs).
4) Mobile Health Platforms (mHealth)
Today's patients are increasingly taking their health into their own hands — literally — through the use of wearables and smartphone applications designed to help people track and improve their own health indicators.
And it only make sense for healthcare practitioners, policymakers, and leaders to use this information — and these devices — to inform treatment decisions, identify and act on population health trends, and even provide outgoing communication to the public (e.g., "targeted text messages that promote healthy behavior" or even "wide-scale alerts about disease outbreaks").
There are already tons of telehealth solutions available today — and the market for telemedicine providers will only continue to flourish with the continued emphasis on healthcare innovation and patient-centered care.
Of course, not all telehealth services and platforms are created equal, so it pays to do your research before implementing any type of solution in your practice or organization.
Not sure where to start? Check out this webinar on how to choose the right telemedicine solution for your needs.