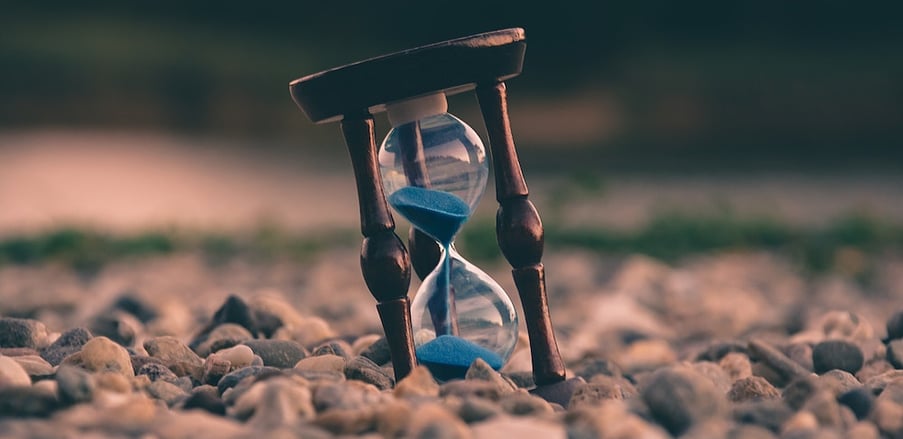 Are you struggling to get patients into exam rooms on time? Do you find yourself twiddling thumbs waiting for patients to arrive, only to miss your lunch or leave late when the schedule gets backed-up? We have a few simple ways that'll help you stay on schedule and teach you how to reduce patient wait times for healthcare.
Patient wait times may seem like a small part of the patient experience, but they can have a powerful effect on overall patient satisfaction. A Software Advice survey of over 5,000 patients found a staggering 97% of respondents were frustrated by wait times at the doctor's office. Virtually every patient has experience wasting time away in a medical office.
Luckily, there are many effective strategies for reducing patient wait times. Here are the top 8 tips we found to ramp up your practice's productivity and how to reduce/improve waiting time in hospitals, clinics, and private practices.
See the infographic: How to Reduce Patient Wait Times
Gather patient information before their scheduled appointment.


This tip may seem like a no-brainer, but there's always room for improvement. Does your office staff gather insurance information and patient history when they schedule an appointment? Are referrals and patient records always ready and waiting in-office when the patient arrives? Are patients asked to complete and/or send in all necessary forms before their appointment? All of this data and paperwork collection takes time. Allowing patients to fill out any forms on their own time and having all their paperwork ready before the appointment prevents delays at check-in.

Delegate documentation to other trained staff.

Whether you're still adjusting to a new EHR system, or lack the speed of a professional typist, your time should be focused on interacting with patients instead of completing time-consuming documentation. Try implementing a team care model where a clinical assistant takes on some additional documentation tasks like collecting patient history, managing prescription and test orders, and even taking notes during the doctor-patient visit. While adopting this new workflow may take some adjustments and training, it can help prevent you from getting bogged down in more administrative tasks and ensure you're spending most of your time providing high-quality care to your patients.

Use secure messaging.

If you use an EHR system, you likely have access to a secure messaging feature that provides an alternative way to communicate important information to your patients. While you may think of secure messaging as "just another thing to manage," it can actually increase office efficiency and raise patient satisfaction. Dr. Rachel Franklin describes here how secure messaging decreased the number of phone calls her practice received, eliminated "phone tag" or problems with reaching patients at a callback number, and allowed physicians and staff to respond quickly to patient queries. As an added bonus, your patients will love the increased access to their doctor.

Create a policy for no-shows and late arrivals and stick to it.

If you haven't already decided on a policy for dealing with patients who don't show up or arrive late for their appointments, now's the time. Set a time limit for late arrivals. If a patient is more than 30 minutes late, let them know you'll need to reschedule. Charge repeat offenders a cancellation or late fee to motivate them to show up on-time. Make sure to give all patients advance notice of your policies in as many ways as possible (brochures, emails, verbal notice in office and on the phone), and consider giving a free pass and a warning during the grace period. Emphasize that you're doing this because you value their time as much as yours.

Design a survey to identify bottlenecks.

Sometimes it's hard to pinpoint exactly where your daily schedule is running off course. Try handing out a simple survey that tracks each patient's timeline from arrival to exit. How long are they spending waiting in the reception area or exam room? How long is their visit with the doctor? Remember to use this survey across different days and weeks to get an accurate picture of where the consistent problems are. This method also shows your patients that you value their time.

Implement a mobile queue solution.

Mobile queue tools are a great way to keep wait times down and patients happy. Applications like Qless give projected wait times and allow patients to let your staff know if they're running behind. Before they come into a care facility, patients can join a virtual waiting line that updates them on their "position" and enables them to grab lunch, or relax at a nearby coffee shop while they wait. Keeping in constant communication with your patients gives them greater control over their time and helps you manage patient flow.

Embrace telehealth solutions.

A telehealth solution like eVisit can streamline patient records gathering, prevent no-shows or late arrivals, and cut the average office visit time in half. Plus, virtual treatment options provide convenient in-home physician access to your patients, effectively eliminating time spent traveling to the office or sitting in the waiting room. Telehealth solutions may be the path to a no-wait future care model.

Provide a comfortable reception area.

Sometimes, even using all of these tricks may not be enough to the keep wait times down. At the very least, make sure your waiting room provides a pleasant space for your patients. Stocking it with magazines and comfy seating, providing complimentary coffee and tea, and offering free wifi or TV entertainment can go a long way in optimizing patient satisfaction even when the wait time isn't ideal.
Banishing wait times altogether may be an impossible goal for now, but cutting them down certainly isn't. Remember that long wait times don't just mean unhappy patients — they're a sign that you need to boost the efficiency of your practice or risk losing revenue and patients.
Additional sources we think you'll like:
http://www.acponline.org/running_practice/patient_care/pat_sched.pdf
http://electronichealthreporter.com/take-the-wait-out-of-the-waiting-room-how-mobile-queue-solutions-increase-patient-satisfaction/
http://www.aafp.org/fpm/2013/0700/p18.html