Once in a generation, healthcare experiences a revolution that fundamentally changes the way people receive care. In the wake of the COVID-19 pandemic, demand for the conveniences of telehealth skyrocketed overnight and providers were left to answer the call. Virtual Care quickly took off, filling the health system's gaps during one of its most challenging times.
Investors are Taking Notice of the Transformation
We are proud to announce that we closed a $45 million Series B financing round led by Goldman Sachs Asset Management's Growth Equity business (Goldman Sachs), with participation from Texas Health Resources, Tom Burton, Steve Barlow (Co-founders of Health Catalyst), and existing insiders.
For us, capital means opportunity. This investment will further advance our technological capabilities, accelerate our ability to scale to serve growing customers needs, and help us optimize clinical encounters both for patients and providers.
Enterprise demand for our Virtual Care platform — driven by large-scale Healthcare Organization (HCO) customers like Banner Health, Texas Health Resources Group, MMM and Concentra, among others — has driven our organization to scale rapidly in recent months. We are leveraging this demand to emerge as both the leading technology platform and a strategic partner that provides HCOs with carefully architected strategies to serve patients, streamline services, and increase revenue through Virtual Care and hybrid care programs. To help drive this expansion, we've recruited a dynamic team of professionals dedicated to pioneering HealthTech solutions and driving change in healthcare. We are disrupting the disruption in healthcare in partnership with HCOs — addressing D2C telehealth models.
Our end-to-end, HIPAA-compliant platform is facilitating millions of virtual visits and allowing HCOs to have more accessible Virtual Care using their own network of providers.
This approach is also driving our organization to grow rapidly. Over the last 12 months, we've seen more than 230 percent growth in revenue and scaled from 20 to 120-plus employees.
2021 is Shaping up to be a Monumental Year Across Our Industry
Venture capital firms in 2020, bullish about the rapid growth of our industry, invested more than $14 billion in the telehealth sector. In 2021, Digital Health has already seen roughly $14.7 billion in new investment during the first half of the year, according to healthcare venture capital fund Rock Health. With nearly $30 billion in new investments over the last 18 months, telehealth — and the services it can offer to patients in need — is growing at a breakneck pace.
eVisit is Leading the Revolution
Founded with the vision of simplifying healthcare delivery to everyone, everywhere, innovation is in our DNA. We are guided by a clear picture for what healthcare should look like in the 21st century and the standard of care we believe patients deserve. Our motivation continues to be the future we know exists beyond the status quo.
At eVisit, devotion to our customers' successes is #1 in our five core values. The telehealth industry can be complicated, and it's up to us to continue to get it right for the millions of patients and providers who benefit from our platform. We believe in pushing ourselves and each other, and then uniting and committing as we proceed onward. Facing challenges together with optimism is also one of our core values.
The eVisit team is grateful for the confidence that our customers and investors have shown in our technology and our commitment to meeting HCO's needs in today's rapidly expanding industry.
With this fundraising round, we're one step closer to delivering on our promise for a future with better, smarter, more convenient holistic and proactive healthcare.
Click the arrow above to hear from Bret Larsen, eVisit's Co-Founder and CEO, sharing more about the highly configurable eVisit Virtual Care platform, how Virtual Care is real care, as well as customer success details.
Join our growing team on its mission to simplify healthcare delivery to everyone, everywhere, visit our careers site.
To learn more about the eVisit Enterprise Virtual Care platform and our Virtual Care Maturity Model aimed at accelerating success, click the button below.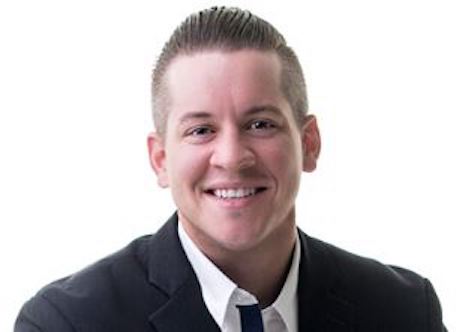 About Bret Larsen
Bret Larsen is the Co-Founder and CEO of eVisit, where he is leading the team to change healthcare for good. Bret founded eVisit on the belief that the best patient care is delivered by locally relevant providers who know their patients. The end-to-end Virtual Care platform enables IDNs and hospitals— rather than competes with them. Prior to launching eVisit, Bret served as VP of Marketing at the EdTech SaaS firm CampusLogic; as Director of Marketing Strategy at the customer experience design company TallWave; and as a marketing leader at the HealthTech company Stat Health, where he successfully built the Stat Doctors brand. He launched his first startup in college when he founded the e-commerce retailer Gourmet Orchards, with a successful sale four years later.